An important new piece of evidence of the goals achieved at national and international level by the L.E.G.O. Group.
During the gala evening of the Printing Awards on 2 December, the L.E.G.O. Group was honored with the Graphic Industry of the Year 2022 award by a jury composed of a panel of experts from the world of media, education and press institutions.

The evaluation criteria
The jury decreed the winner of the prize in total autonomy, taking into account the following parameters:
ethical profile/reputation;
technological and structural investments;
certifications;
mergers and acquisitions (M&A) agreements;
internationalization of the offer;
visibility, marketing/adv campaigns;
environmental, social and corporate governance (ESG) initiatives;
corporate training;
budget results in the last 3 years.
The prize
Rosa Olivotto – CEO of the L.E.G.O. Group – collected the award with Diego Vincenzi, Mattia Congiu and Lara Bertuzzo – respectively Production Manager, Printing Department representative and Bookbinding Department representative of the Vicenza plant.
«2022 was a truly extraordinary year for our training center» declared Rosa Olivotto. «Looking back on how many steps have been taken since the L.E.G.O. Academy was founded, this triumph represents solid confirmations for me and for the entire L.E.G.O. team.»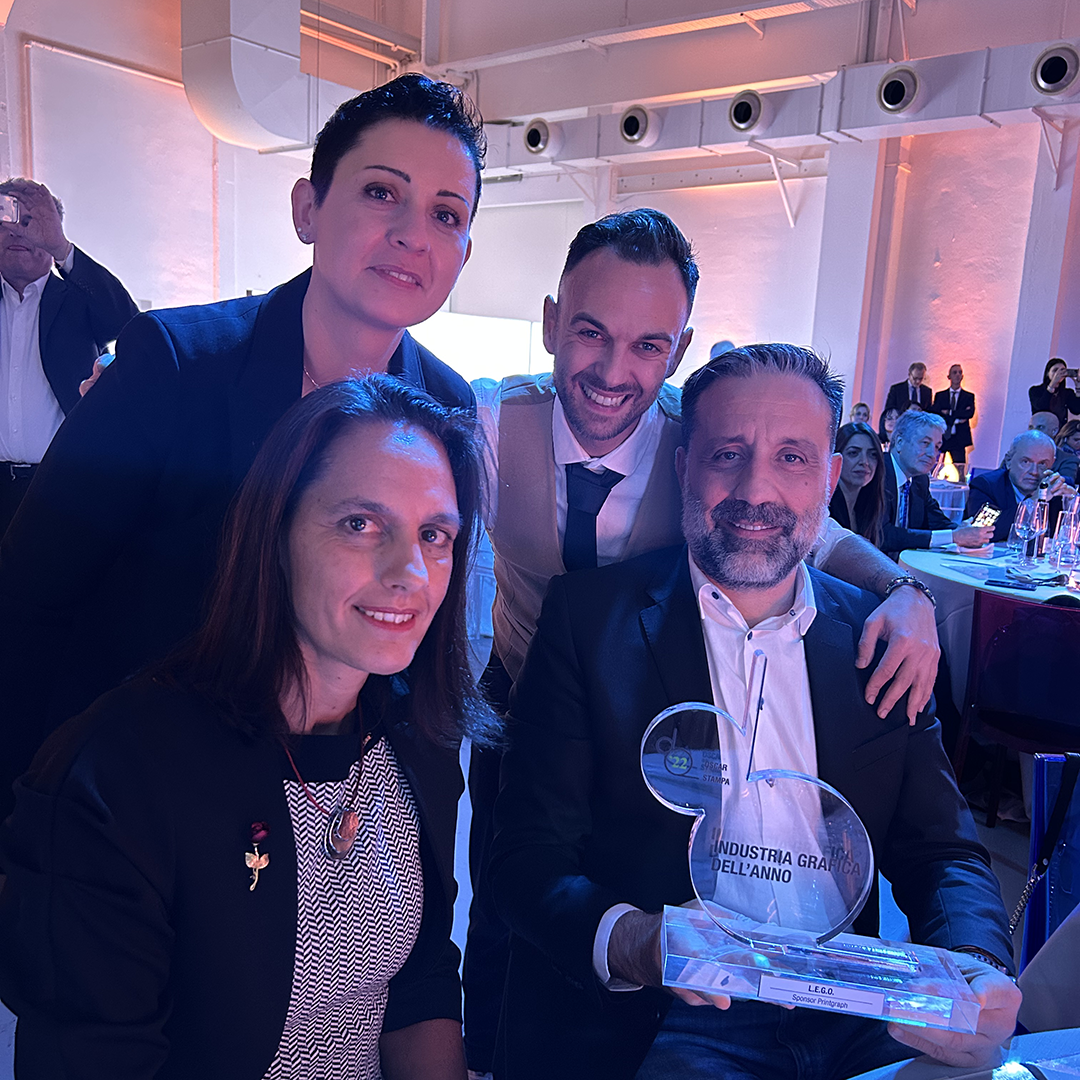 The Club of Excellence
That of 2022 is the third recognition assigned to the L.E.G.O. Group by the association which every year rewards entrepreneurs who, with great professionalism and commitment, contribute to making the Italian printing industry one of the largest internationally (in second place in Europe for packaging printing, third party for commercial and editorial printing).