In 1900, Pietro Olivotto founded the artisan workshop that his son Giovanni developed over the next thirty years, introducing the mechanization process of production and revolutionizing the way a book was produced until then.
This innovation created new standards in the publishing market and contributed to the industrial development of Italy in the twentieth century.
Today it is the dynamism that defines the book market: the study of customer's needs, the opportunities offered by new technologies, reliability, and timing are all indispensable requirements, but what makes the difference is the constant ability to innovate.
Innovating is a mindset that allows change to be managed: it is the ability to go outside your field of expertise and take advantage of the benefits offered by the collaboration between different teams. Through internal collaboration, you can explore new opportunities, face challenges and create an environment to provide benefits for the business.
Awareness of being part of one team is a determining factor for business productivity.
We start the day by sharing information, ideas, and suggestions to identify any problems and support us in carrying out everyday activities.
We leave no room for doubt or uncertainty: we are a united team, able to listen, interact and collaborate to achieve production and corporate goals.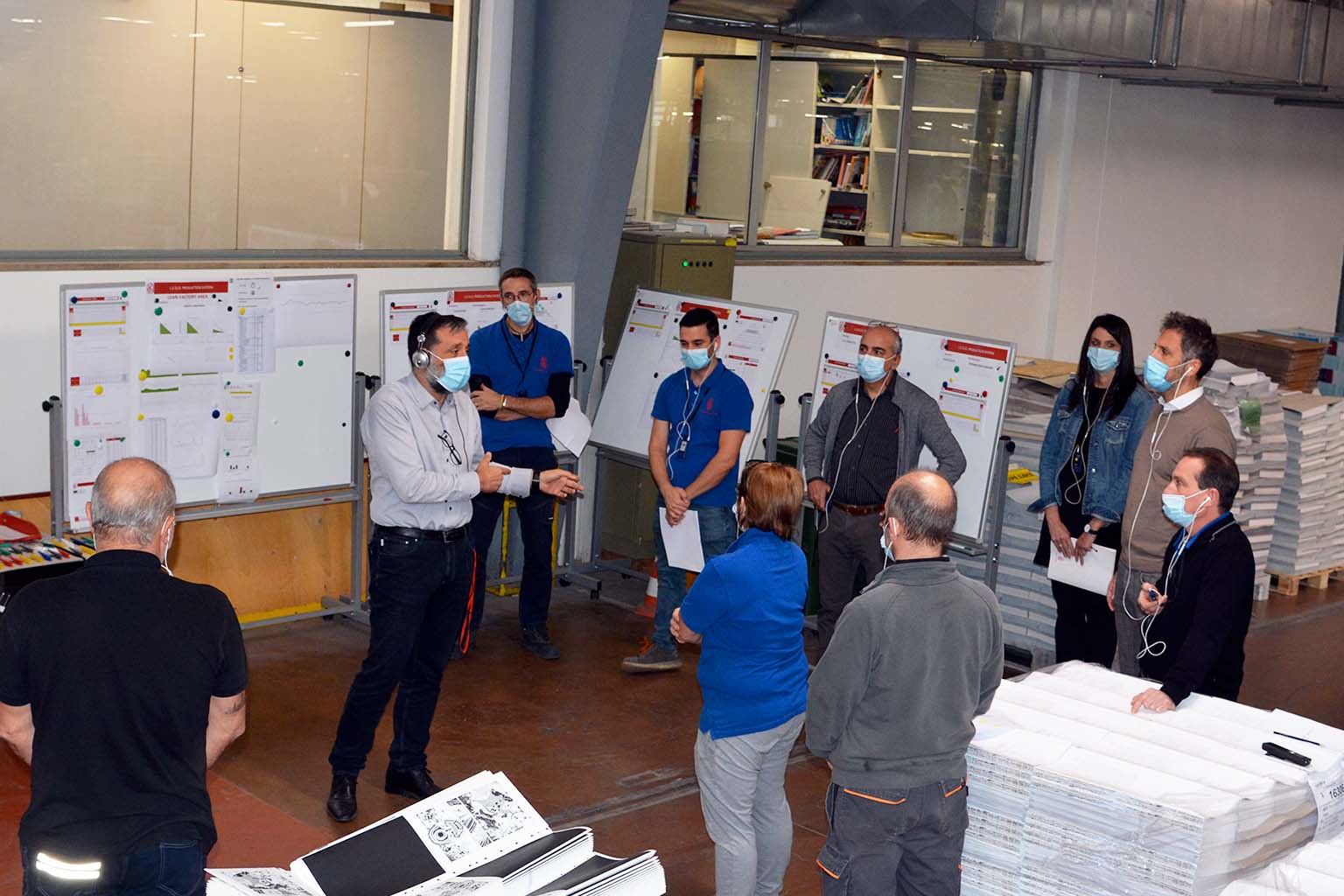 We believe in new technologies
We are a Smart Factory: we have adopted solutions based on artificial intelligence to optimize the efficiency of our plants.
Cameras and sensors help us monitor the production in real time, allowing us to intervene promptly and achieve the best possible result.
We collect and analyze data relating to water and energy consumption to identify new ways to reduce our carbon footprint and waste production.
Exchanging ideas without fear of making mistakes or being judged encourages people to innovate, making sure that companies keep up with market developments.
At L.E.G.O. thinking outside the box is a resource to protect.
Everyone can feel free to communicate their ideas to colleagues or managers: we value those who listen to their intuitions, who walk paths never beaten, and promote the progress of knowledge.